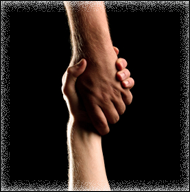 Down Goes Cancer's two primary goals are to help families in Montgomery County, PA that are currently affected by cancer and to support lung cancer research.

We partner with local cancer research facilities to support ongoing lung cancer research to find new cures and treatments for the disease.

We also seek grant requests annually to provide financial assistance to members or individuals in our community suffering from any type of cancer. Ongoing treatment, hospital stays, surgeries, and lost wages can have a crippling impact on families and DGC is here to offer aid to support families during this difficult time. Our goal is to help with those basic needs that may not be covered by health insurance; rent/ mortgage; utility bills; travel expenses to and from doctor's appointments/ treatments; and grocery bills are all necessities. We also want to enable children in the family to continue doing things that they would have done before their loved one was diagnosed with cancer like go to the prom, participate in sports and hobbies and receive holiday/ birthday gifts.

To nominate a family in need, please download our nomination form and return it to Down Goes Cancer.

Down Goes Cancer - The Joe Mak Memorial Foundation is a non-profit, charitable organization that endeavors to honor the memory and spirit of Joseph Makovetz through efforts to raise awareness of lung cancer, offer support to organizations that research new treatments and cures for this disease, and enrich the lives of cancer sufferers and their families...more information