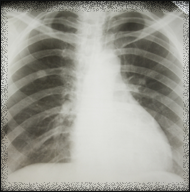 Down Goes Cancer – The Joe Mak Memorial Foundation is a non-profit, charitable organization that endeavors to honor the memory and spirit of Joseph Makovetz through efforts to raise awareness of lung cancer, offer support to organizations that research new treatments and cures for this disease, and enrich the lives of cancer sufferers and their families. Lung cancer continues to be the least funded of any major cancer – and over 60% of newly diagnosed patients are nonsmokers.
¹American Cancer Society, Surveillance Research 2007., 2004. 54(1): p. 8-29.

Lung cancer is the leading cause of cancer death in the United States among every ethnic group – 1 out of every 3 cancer deaths.

Lung cancer will kill:

• More people than breast, kidney, colon, prostate, liver, and melanoma cancers combined.

• Over 3 times as many men as prostate cancer.

• Nearly twice as many women as breast cancer.

Down Goes Cancer - The Joe Mak Memorial Foundation is a non-profit, charitable organization that endeavors to honor the memory and spirit of Joseph Makovetz through efforts to raise awareness of lung cancer, offer support to organizations that research new treatments and cures for this disease, and enrich the lives of cancer sufferers and their families...more information